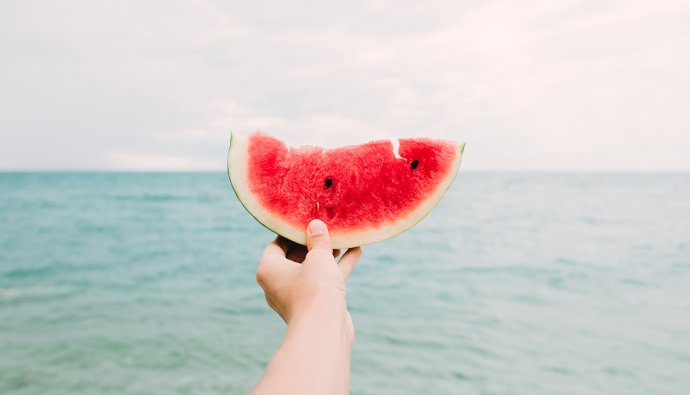 It's already summer: discover the seasonal foods that you cannot lose sight of
Summer begins and we seek to refresh ourselves, so your best allies will be seasonal foods
Summer is our favorite time, vacations come, long days and we can enjoy each moment much more, even have some excess. That is why we want to help you continue to maintain your healthy lifestyle with seasonal foods to charge you with energy.

We leave the winter and spring foods behind to welcome the summers, especially in the case of fruits, which give you that extra dose of hydration to withstand the high temperatures.

Also, did you know that according to the SEEDO Is it advisable to take at least 3 pieces of fruit a day, varied and better fresh in season? So that's why we tell you why it is important to eat seasonal foods:
- The seasonal foods they retain all their nutritional contributions and contain much more flavor because they are at the ideal ripening point.
- They do not contain additives and have fewer treatments
- They are more likely to be km0Plus ecological y they respect the environment.
- They are also more economic, since they have less transport cost and are stored for less time

Seasonal fruits:
- Melon
- Peach
- Watermelon
- Nectarine
- FIG
- Raspberry

Vegetables of the season:
- Zucchini
- Eggplant
- Carrot
- Beet
- Tomato

In addition, it is season of consumption of blue fish on the table:
- Tuna
- Anchovies
- Sardine
- Anchovy

We will also propose different recipes refreshing to add these seasonal foods:
- Salads: a fresh dish that allows you to use various ingredients from your fridge.
- Smoothies and smoothies: choose your favorite fruit (or other foods) and add skimmed milk or a vegetable drink and beat it. So you will have a good breakfast or snack.
- Gazpacho and salmorejos: a simple and healthy dish, you just have to take the ingredients and mix them.
- Healthy homemade ice cream: making healthy ice cream is very simple, follow the instructions of the shakes and smoothies, but freeze it. So you will have a fresh and light snack.
- Cold creams: beat your favorite vegetables and fruits and taste them cold, to see what you think, the star dish without a doubt is the cream of zucchini.

Inquiry here! some of our recipes to get ideas and maintain a healthy diet with seasonal foods.

Also, remember that Club Metropolitan has a specialized team of nutritionists and dietitians specialized in clinical and sports nutrition to give you more ideas and help you improve your daily diet. This service is also enabled for non-members of the club.