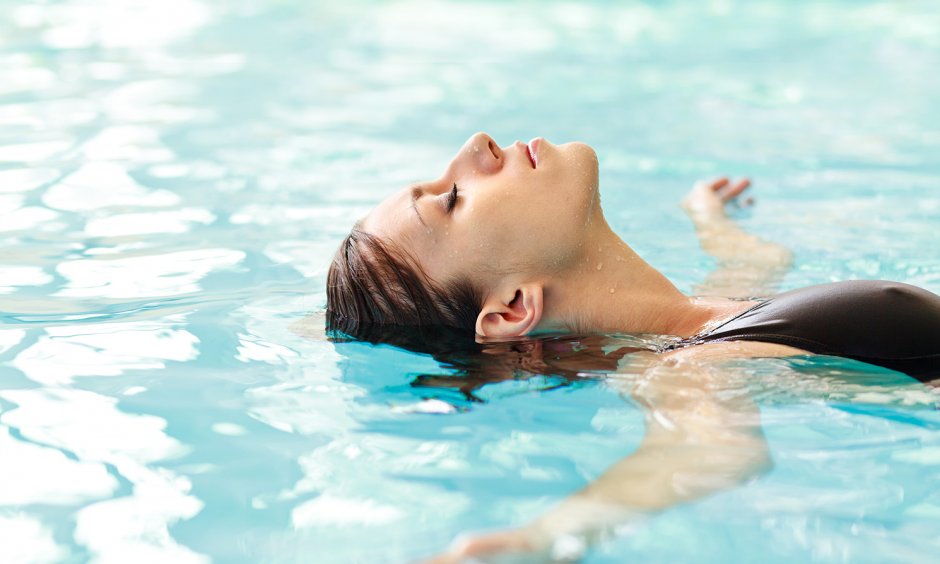 Metropolitan gyms with pool and spa in Madrid
The best pools and spa to relax in Madrid at any time of the year
Spend a few minutes relax the physical and the mind in the pool or in the spa of your gym After a good training session, it has become a pleasant experience that many people have incorporated as an important part of their daily routine. And is not for less!

In addition to the feeling of calm and relaxation that the pool or spa can provide, there are a number of physical benefits that can prevent or prevent possible muscle injuries. The gyms with pool and urban spa in madrid of Metropolitan are equipped with the most innovative facilities to provide a comprehensive service oriented to welfare, thanks to the most complete spa circuits in the city.

The advantages of training in a gym with a pool

If you have always heard that swimming is one of the most complete sports, it is not by chance. Water is a place to tone up the muscles and intensely activate the cardiovascular system. These are The main advantages and benefits of training in water:

Reduce the impact on our joints: Unlike other sports, when we submerge our body in the water, we avoid the impact with surfaces that accentuate the wear of the cartilage and joints.

For this reason swimming lessons or water activities are usually perfect for periods of muscle rehabilitation, since water allows to exercise greater control over exercises that involve improving endurance and flexibility.

Greater calorie burning: By involving many muscle groups, the effort on the body as a whole can be five or six times higher than in sports where the muscles are more focused to work. Although the amount of calories burned is relative to many physiological factors that depend on each person, it is estimated that in aquatic activities classes such as aquagym can burn around 500 or 600 calories.

Strengthens the cardiopulmonary system: While it is true that carrying out good breathing during physical activity is essential for any sport, in the case of swimming it is even more necessary to master the breathing technique to perform a training with guarantees. For this, swimming lessons can be very useful, because the improvement of oxygen consumption reaches up to 10% and promotes blood circulation, which translates into a decrease in heart rate and an increase in blood flow. cardiorespiratory resistance.

Improve flexibility: By involving almost all our muscle groups (especially the joints) we perform movements with a wide range that allow us to gain flexibility, while strengthening and protecting muscles and joints. Swimming is highly recommended for people suffering from back, lumbar, hernia or hip problems, among many others.

Psychological benefits: The simple act of putting the body in the water produces a sensation of relaxation and reduction of stress, which in turn has effects of calm and mental well-being. And if, in addition, the muscles make efforts, it provokes a tension that finally causes the muscles to relax making us feel more agile and lighter.

Relaxation and well-being whenever you want

The Metropolitan Clubs in Madrid of Abascal, Eurobuilding and Palacio Santa Ana have the most advanced equipment in spa and beauty treatments to provide the best experience in the most personalized way.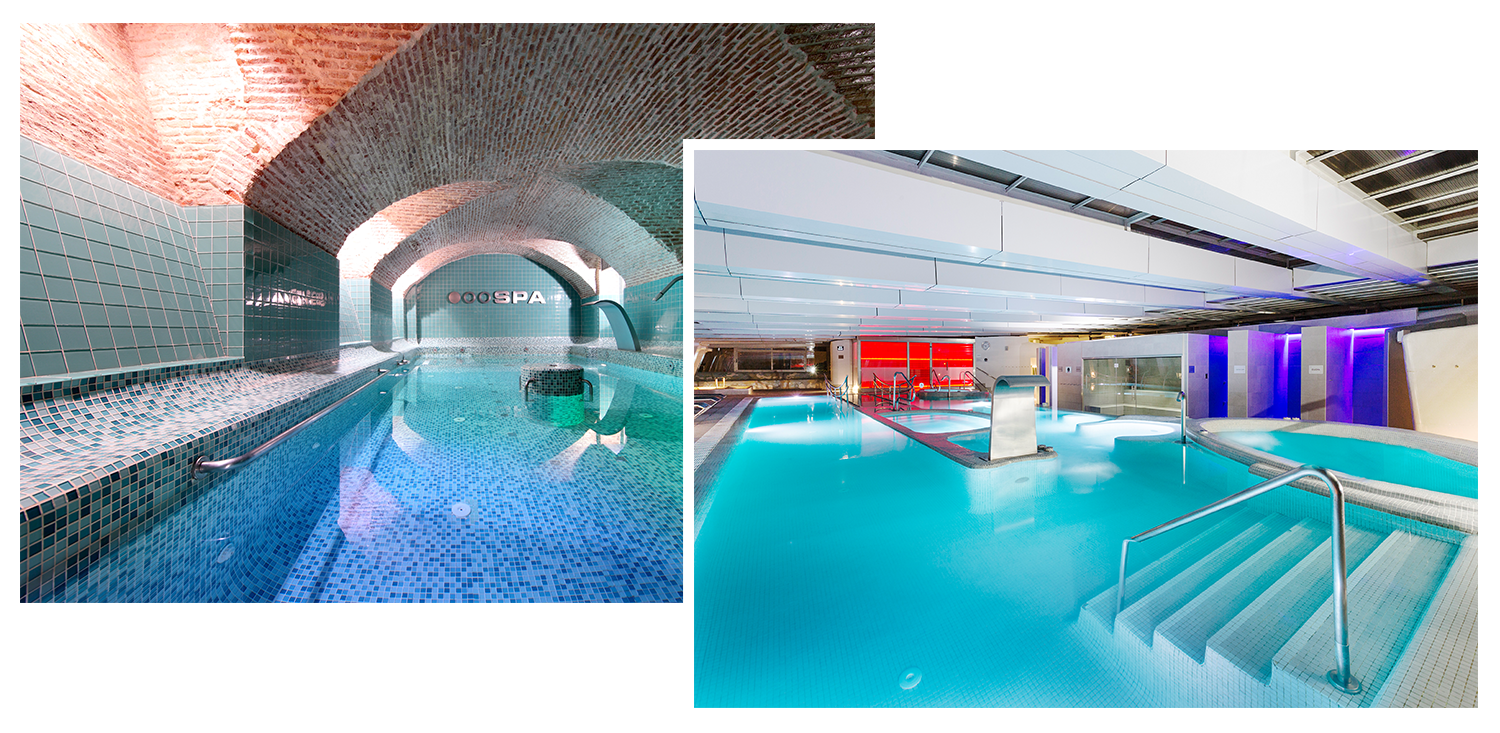 In addition to the popular whirlpools and saunas, which are of great therapeutic use as reducers of stress, anxiety or insomnia; and as promoters of blood flow, elimination of toxins and opening of the respiratory tract, in gyms with spas in Madrid de Metropolitan there are other singular and beneficial alternatives:

Bubble banks: They are a very effective natural remedy to disconnect from muscular tensions. They help to stimulate arterial circulation, relax the body, rest better, stimulate arterial circulation and facilitate the elimination of toxins.

Waterfalls: Water pressure works as a toner and relaxing massage that helps improve blood circulation.

Turkish bath: A space of humid heat, with water vapor and where the temperature is usually around the 40º, without ever exceeding the 70º. It helps eliminate toxins, bacteria and impurities. In addition, it tones, relaxes and moisturizes the skin, among other benefits.

Water beds: They relax and stimulate the musculature through the pressure exerted by the bubbles.

Bi-thermal showers: Thanks to the contrast between cold and hot water, this alternation of showers allows stimulating the circulatory system and relaxing the musculature.

Bucket shower: Dumping a bucket of water at low temperature on the body produces a thermal stimulus that improves blood circulation.

Cervical jets: Hydrotherapy (or jets of water) stimulates blood circulation, relieves muscle tension and produces great relaxation.

Nebulized shower: A stimulating bath of water that refreshes and facilitates the recovery of body temperature after a steam bath.

Ice fountain: After enjoying the experience of the sauna or the Turkish bath, this source of cold ice helps to tone, relax and refresh the body.

Relaxation areas: an ideal space to enter a state of harmony and tranquility, before or after experiencing sensations in the water circuit.

In addition to the areas with swimming pool and spa, at the Metropolitan Gymnasiums of Madrid you will find a great variety of beauty treatments and massage services for your well-being. New and unique treatments for all those people who wish to enjoy them without having to be paid to the club. Try them!