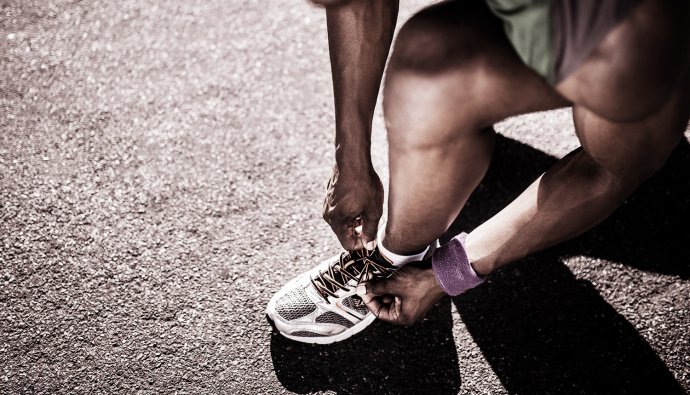 How to get back to training after the holidays?
If we already know that it is difficult for us to return to work, we cannot escape the difficulty of returning to training.

If we already know that it is difficult for us to return to work, study and normal routines after pleasant summer vacations, we cannot escape the difficulty of training again. This season of the year tends to alter our good habits of the year, increasing the consumption of unhealthy foods, altering our rest schedule and becoming more sedentary thanks to this type of consumption and the hot climate.

That's why it is It is important that, just as you try to put your energy into returning to your work or student routine, you also resume physical activity. The sooner you do it, the easier you will get back into the rhythm and the better you will feel.

Despite the fact that in the summer we advise you to keep moving, we are aware that it is more complex to find a constant rhythm of training that can fit well with the other leisure plans of the holidays.

We explain how to resume your training plan in a healthy way according to the rhythm you are following:
Initial rhythm: If you are one of those who have lost the habit or perseverance a bit, the ideal would be to start doing sports with some exercises that do not mean a very high effort at once, generate uncomfortable stiffness and can cause damage to muscle groups that you have not mobilized for months .

If this is your case, the perfect way to resume your training plan is to do it with will, patience towards your own body and progressively. Don't feel like you have to make up for lost time in the first week. If you do it this way, you will most likely be injured and have to put a sudden brake, to return to a sedentary lifestyle.

Start with a progressive and constant training in which you can vary the intensity from less to more, giving your body time to recover its memory and get back to rhythm. Combine different disciplines, depending on your need. Take advantage of the first days to regain the mobility of the different muscle groups. Once you have it, you can start betting on HIIT cardio disciplines, combined with others that work muscle groups such as GAP or CORE. Remember that if your intention is to burn calories, bodybuilding work is of great help.

If you feel that doing a one-hour class or a session of more than 40 minutes, as you did before the holidays, is too much; test starting with short sessions of at least 25 minutes. Sustain this amount of time by practicing a moderate or high intensity activity and practicing at least two to three times a week to start. We leave you some 30 minute workout plans to start getting fit.

Don't forget to stretch! Remember that you come from an extended period of time without physical activity or having decreased or altered your usual training pace. You should not only be careful not to over-demand yourself at the beginning, but be alert to any discomfort you may have or any ailment. This will not only help you to resume your training plan in an energetic, careful and healthy way, but it will also promote a good mental state, accompanying the rest you have had during the holidays.

Once you've gotten back into your training rhythm, you feel comfortable and do not have any ailment, you can start to raise the intensity. Try to increase the number of sessions, the duration of them, the repetitions and add more complex types of exercises.

Intermediate rhythm: If you haven't completely lost your rhythm on vacation and your intention is to increase the amount of exercise and training time, stay and read these tips.

Don't over-trust your rhythm. Remember that, even though you have continued training, the exercises you have done at home or outdoors may have a different intensity than in the gym. It is even possible that there are parts of your body that you have not worked unconsciously and hitting them with a blow could be harmful to your health.

As we always recommend, increase the pace progressively. If you have been training for half an hour, sign up for classes of 40 minutes maximum to start. Focus on improving performance. Take advantage of a new beginning to practice new activities. Did you know that the yoga and running are one of the most recommended combinations to improve performance?

After training, carefully and patiently stretch each muscle group you have worked. Especially, pay special attention to those muscles that you have not been exercising on vacation and that you have added to your training plan.

Advanced rhythm: If you are one of those who have been able to maintain a good training rhythm during the summer and holidays, these tips are for you.

This is a great time to give your training a spin. Not only because this will allow you to work your body intelligently, but because you will also feel more motivated.

Set new goals or objectives in your training plan. Once you have established the new plan, be patient and give yourself a short period of adaptation. In this way, your body will adapt correctly and you will progress gradually. Increase intensity, volume and frequency in a stepwise manner. This is a key factor in avoiding stagnation and achieving your goals.

Of course, as we also recommend the two previous cases, stretching is practically mandatory. Keep in mind that you have included new exercises in your plan and that being able to relax your body is part of it.

For all cases, it is very important to accompany the new training plan with a balanced and healthy nutrition.

If you do not know what type of activity or exercises to start with, you can always count on the advice of our team that will be available to answer all your questions and prepare a suitable return plan adapted to your needs. Request your personal trainer.

In addition, you can also count on our team of nutritionists to advise you on an eating plan that works in an integral way with your training plan to enhance the results.